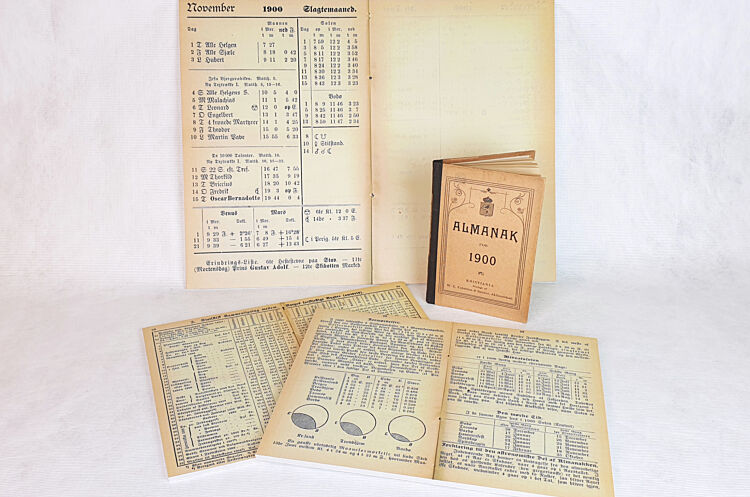 Object of the month: Almanac

Almanac from the year 1900
This month we are displaying an almanac from 1900, published in the capital by W.C. Fabritius & Sønner. The almanac was exhibited in the museum's exhibition about the Bossekop market from 1991 until this year. That is all we know about the object's history.
This edition was intended for use in the northern part of Norway and includes information about the periods of midnight sun and polar night from Bodø in the south to Spitsbergen in the north. There is also useful information for example about king Oscar II, eclipses, hunting regulations and charges for telegraph use. We, furthermore, mustn't forget the warning about medicine glasses with a white signature being intended for internal use, and red or blue for external use.
The almanac lists all the larger Norwegian markets, as well as the Swedish border markets and the most important horse-trading markets. The Bossekop market in Alta was for instance scheduled to start on the 7th of March and the 5th of December in the year 1900.
Several pages are dedicated to country statistics about such things as animal husbandry, railway length and telegraph lines. In fact, as much as 120 000 national telephone calls were made in Norway in 1896. County statistics are also included, where we learn that Finnmark in 1897 had no merchant fleet, but an impressive fishing income of 3,3 million Norwegian kroner.
Written by Lena Karlstrøm, curator