Construction work at the museum!

The construction of the new main exhibition starts in December 2021!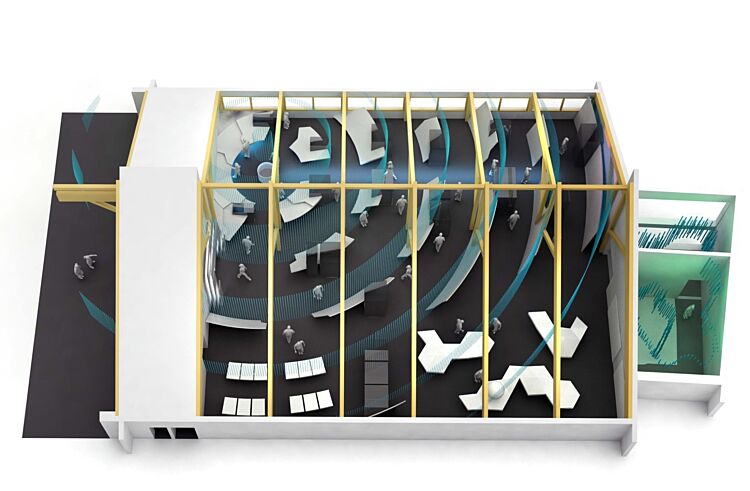 Through the first half of 2022 we continue our work on a new permanent exhibition at Alta Museum. Our aim is to intensify local engagement with rock art, our world heritage sites, and Alta's cultural inheritance, while remaining attractive for visitors.
The new exhibition will present Alta's unique history and contemporary life from the point of view of 13 themes: Alta's geology, our prehistoric stone quarries, the copper mine at Kåfjord, slate mining, nepheline extraction, Sea Sámi history and heritage, the Alta dam conflict, the Alta River, salmon fishing and the environment, historical trade and local marketplaces, marine life, the aurora borealis, and contemporary issues in our community. Based on this diverse framework of topics we intend to create a productive environment for debate, dialogue, and critical reflection around current concerns such as environmental protection, mining and minority issues. The exhibition will also throw light on the multifarious nature of our North Norwegian identity, with a particular focus on Kven and Sea Sámi culture.
We wish to invite the public to use the museum actively, and want our new exhibition to be modern and interactive, and capable of creating curiosity and engagement. Elements that encourage interactivity and problem solving will help visitors learn actively, using both mind and body. The new exhibition, which has the working title "Resources and identity", will examine select themes from Altas past and present, from the stone age to modern times. The exhibition will investigate how Alta's natural resources form the foundations for human activity and identity.
Construction will start December 15 th 2021, and the new exhibition is scheduled to open in June 2022. This article will be updated continuously and provide information in case of delays in our work.
Our current permanent exhibition will be partially closed while work is ongoing, but elements from it will be on display elsewhere in the museum. The construction site will be surrounded by canvas partitions with photographs and texts from the coming exhibition, to give an idea of what is being produced while providing an experience that can stand on its own. There will also be interesting temporary exhibitions and activities for visitors in the construction period, to provide them with a good museum experience even in these exceptional circumstances.