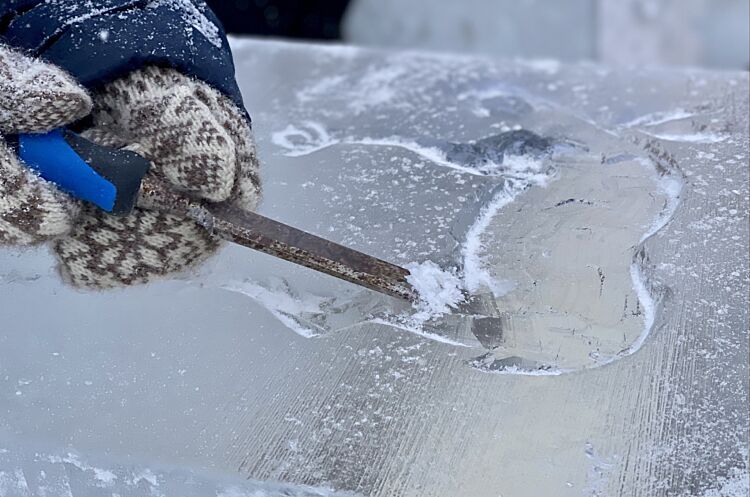 Ice carving at Alta Museum!

Events
Saturday 11.2. - kl 11:00 to kl 14:00
Alta Museum invites families to try out ice carving. Between 11:00 and 14:00 you can try to carve rock carvings in blocks of ice. The ice block you make, will help to decorate the outdoor area at the museum for all visitors.
Carving ice is easier than you might think, but you need the right tools and some training! The whole family is welcome to join in, and there is no booking needed. Please note that if there are many guests, there will not be time to finish an entire ice block. An adult must always be present and supervise their children, as we use sharp tools.
The event is free. Remember warm clothes and shoes. The museum cafe is open and offers hot cocoa and waffles.