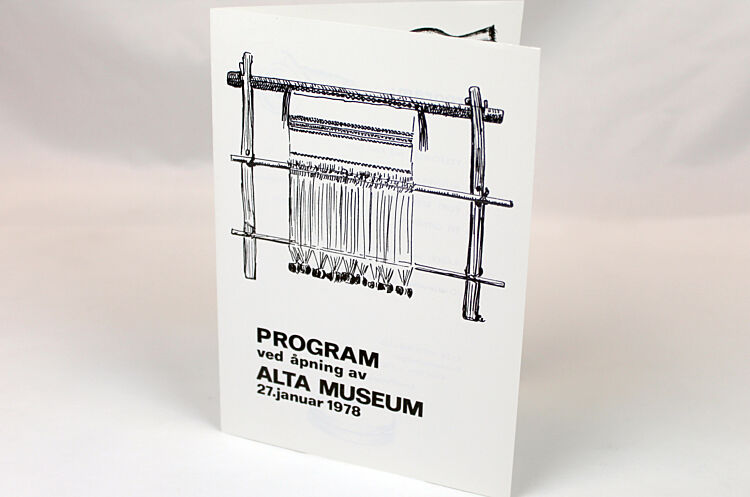 Object of the month: Opening programme from 1978

Opening programme from 1978 
This October Alta Museum celebrates its 40-year anniversary. On January 27th 1978, the museum officially opened in provisional premises at the Komsa School in Alta. The Alta Historical Society set up a museum committee in 1976, while simultaneously gathering and documenting objects, photos, buildings and archival records. Their impressive work resulted in the formation of the museum and its collection.
This month we display the programme from the opening ceremony. The front illustration depicts a warp-weighted loom donated by Anny Haugen, one of numerous people who throughout the years have made priceless contributions to the museum. On Tuesday October 16th at 7 PM Alta Museum celebrates the anniversary with the exhibition «Alta Museum 40 år!». The exhibition will display a peek into the museum's and Alta's history from the last 40 years. Thank you to everyone who has contributed with stories, objects, photos and other treasures! 
We invite you to celebrate the first 40 years of Alta Museum with us!
Written by Ann-Silje Ingebrigtsen, collection staff