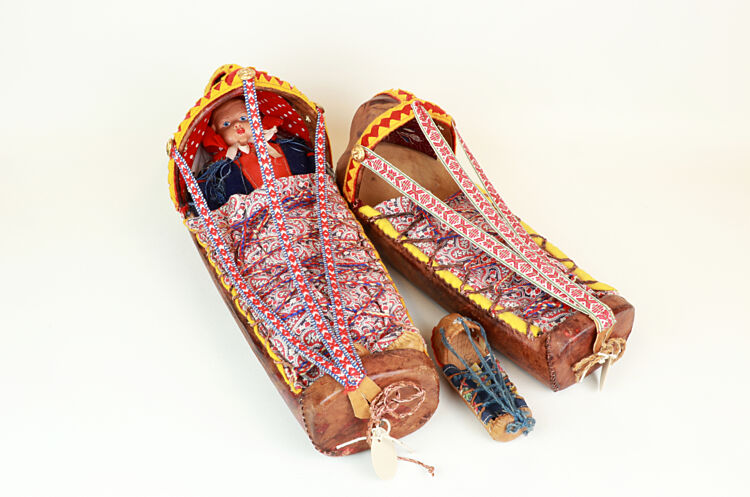 Object of the month: Toy cradles

Toy cradles
On display this month are three beautiful toy cradles from Kautokeino and Karasjok. The cradles, or komser, are made of hollowed out wood covered with reindeer skin, using the same techniques as with traditional Sami cradles for children. The cradles vary in size from 11 to 38 cm and the largest one contains a baby doll dressed in a Sami gákti.
The cradles are part of the collection of Anny Haugen. Anny Haugen (1901-1987) was headmaster of the Finnmark School for Crafts. She also served for many years as the head of the Finnmark Crafts Association. Haugen wanted to preserve knowledge of Sami crafts and even wrote a book about Sami crafts in Finnmark. 
Haugen was an active participant during the foundation of Alta Museum. In the mid-80s she and the Finnmark Crafts Association donated a large collection of objects to the museum. 
Written by Lena Karlstrøm, curator