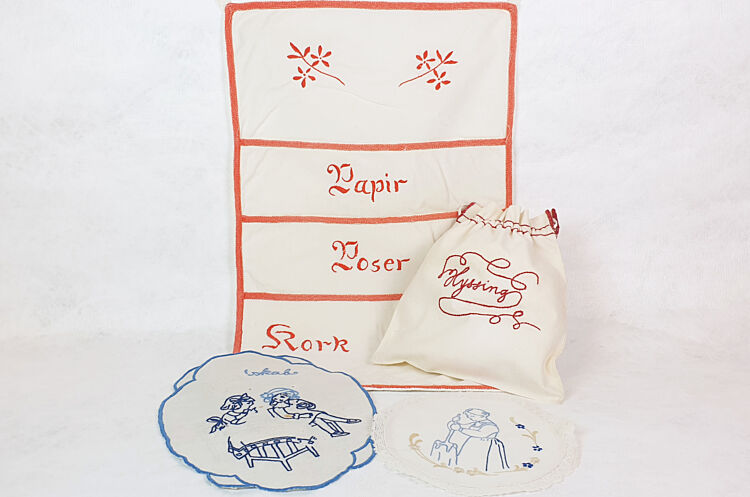 Object of the month: Hand embroideries

Hand embroideries

This month we are displaying hand embroideries donated to the museum by the Alta Folk Art and Craft Association in 2007 as part of a larger collection. It consists of decorative towels, tablecloths, pillow covers and curtains, as well as smaller table mats and storage bags like these.
The association was first started as the Bossekop Folk Art and Craft Association in 1921 by local teachers Froskeland and Thomassen. In 1947 the association started back up after WWII, and in 1971 the name changed to the present one. The association has arranged courses, meetings, and lectures with demonstrations of handicraft techniques throughout its history, as well as craft café meetups and Christmas workshops. The association has made several exhibitions together with the museum, the latest for their centennial in 2021.
We have no knowledge of the creators or production years of these objects so please contact the museum if you can provide further information.
Written by Lena Karlstrøm, curator