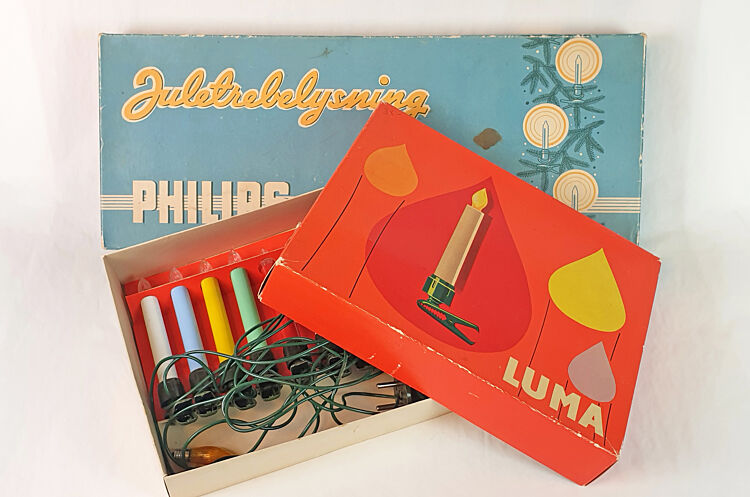 Object of the month: Christmas tree lights

Christmas tree lights
This Christmas we are displaying Christmas tree lights from the 1960s. The lights were donated to the museum along with other household items from a postwar house in Bossekop, Alta.
Electrical tree lights were launched on the Norwegian market in the 1920s. Fire safety was the main sales pitch, but electrical lights didn't outgrow candles in popularity before the Interwar period. Among the most important producers were Philips, Osram and the Norwegian brand Luma, in production between 1934 and 1972.
From the accompanying control note we learn that the coloured lights from Luma were controlled in Luma's factory in Oslo on September 11th, 1960.
The lights have since adorned many Christmas trees in the house in Bossekop.
Written by Lena Karlstrøm, curator