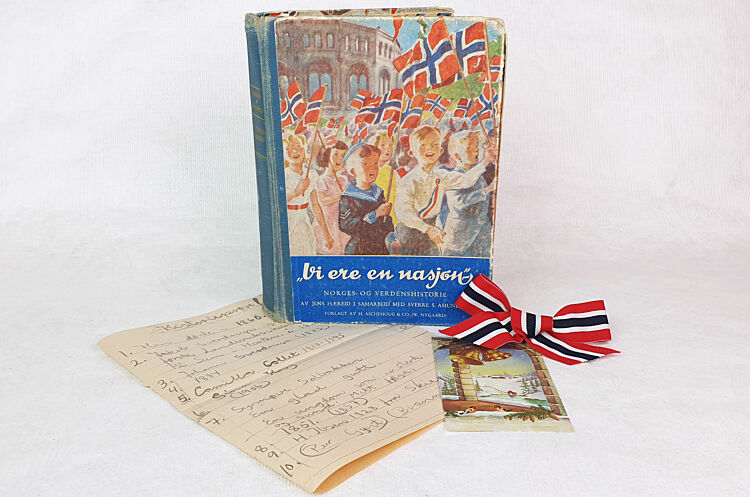 Object of the month: "We are a nation"

We are a nation
We celebrate the month of May with the book "We are a nation", its cover depicting a children's parade in front of the Norwegian Parliament building on Constitution Day May 17th. The book is a textbook in Norwegian and World History, written by Jens Hæreid and Sverre Salvesen Amundsen, and illustrated throughout. It was first published in 1946 and reissued several times in the 50s and 60s. The book title is from the song "We are a nation, we as well" written in 1841 by Norwegian writer Henrik Wergeland. The song is often called the children's national anthem since it expresses the wish that May 17th should be a day for children.
The Museum's book edition was published in 1950 and used by students through several school years. In 1953 it was in use in Talvik, Alta according to an inscription on the first page. The students have left small traces throughout the book such as notes, messages and markings telling where homework starts and ends. Between the pages we even find small treasures such as a Christmas card sent from Sweden, and the answers to a test in Norwegian History.
Written by Lena Karlstrøm, curator