Construction work at the museum! Phase 1

The construction of the new main exhibition starts in October 2017!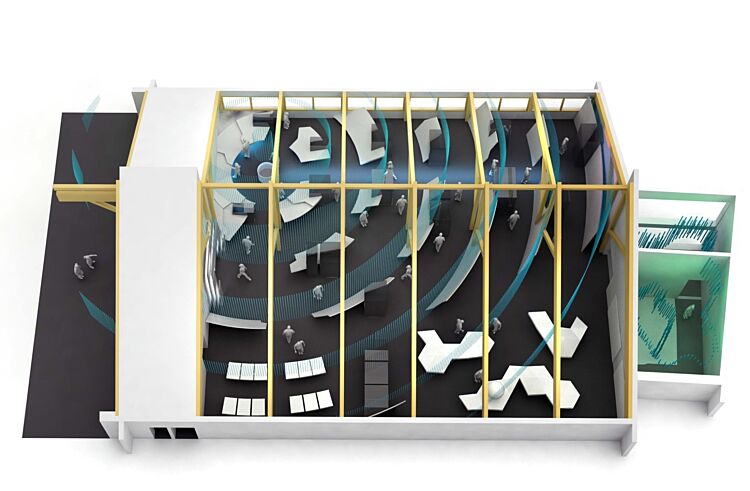 The museum will the next few years be working on the new permanent exhibition, that will make the museum and the world heritage area more attractive for several groups. The museum aims to increase local commitment to Rock Art, World Heritage and Alta`s heritage, while continuing to be attractive to the high proportion of international visitors. The new exhibitions, along with many experiences and learning opportunities, will inspire to active use of the museum.
In our new exhibition, the audience will be invited to participation, experiences, exploration, debate, critical reflection and stimulated curiosity and dedication.
The new exhibition will be modern and interactive, in collaboration with museum collections. As you enter the exhibition hall, you will meet a dramatic, abstract landscape in bright surfaces that progress gradually through space. Large, angled shapes form a series of mountain chains in the room - first low slanted surfaces - then steep walls. The exhibition will contain major projections that create live sequences on the planes in combination with print, solid graphics and drawings. Interactivity and problem solving will provide active learning with both hands and head.
The first part of the new exhibition opens summer 2018.