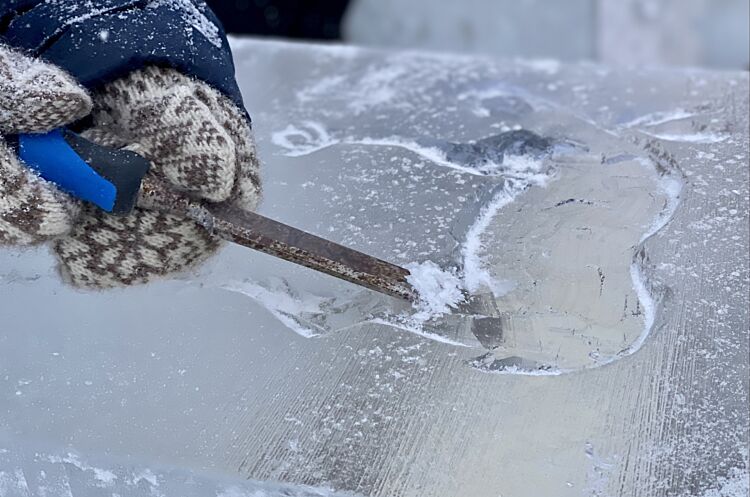 Make your own ice carving

Family friendly event
Saturday 19.2. - kl 11:00 to kl 14:00
Alta Museum invites to family activity day on the 19th of February. Between 11:00 and 14:00 you can try to carve rock carvings in ice blocks. Or maybe you want to make one of the 13 predators that are visiting the exhibition at the museum?
Cutting in ice is easier than you might think, but you have to have the right tools and some training! The whole family is welcome to try. Please note that if many guests want to try, there may not be time to complete an entire block. An adult must always be present and follow up on their children, as we use sharp tools.
The event is free. Remember warm clothes and shoes. The museum café is open and sells hot cocoa and waffles, if there is a long time to wait for your turn.
We recommend to visit our exhibition «Natural Born Killers», where you can meet all 13 Norwegian predators from snow mice to polar bears (requires entrance ticket).
Welcome!