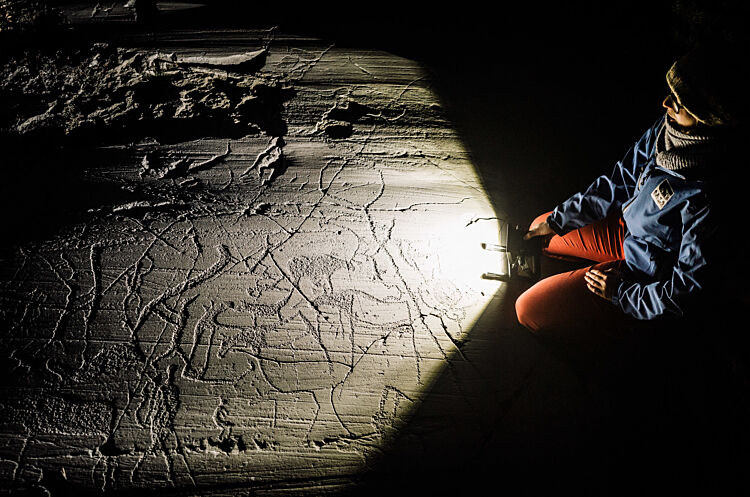 Night walk to the Rock Art in Hjemmeluft!

Event
Tuesday 8.10. - kl 18:30
A night walk to the carvings in Hjemmeluft is a magical experience. Experience the rock art in a new light, as you've never seen before!
Tuesday October 8th from kl. 18.30 we meet at Alta Museum for guided tours with archaeologists on the carving fields in Hjemmeluft. We start out in groups between 18:30 and 19:30 and bring with us big lamps to create light and shadow, and the rock art is displayed from its best side. One of the last tours this day will be done in English language.
In the daylight, rock art is an impressive sight with large scenes and many figures. In the night we aim to get even closer to the mountain surface and the figures, and we try to create a more cozy, intimate and perhaps more exciting atmosphere around the rock carvings.
It is recommended to dress for the weather and to bring your own flashlight / headlamp. Also wear good footwear (without spikes!). Please note that the event will be cancelled if heavy snow fall!
Both before and after the tour it will be possible to buy coffee, cocoa, waffles and cakes in the museum café. The event is free and suitable for all age groups.
Welcome! :)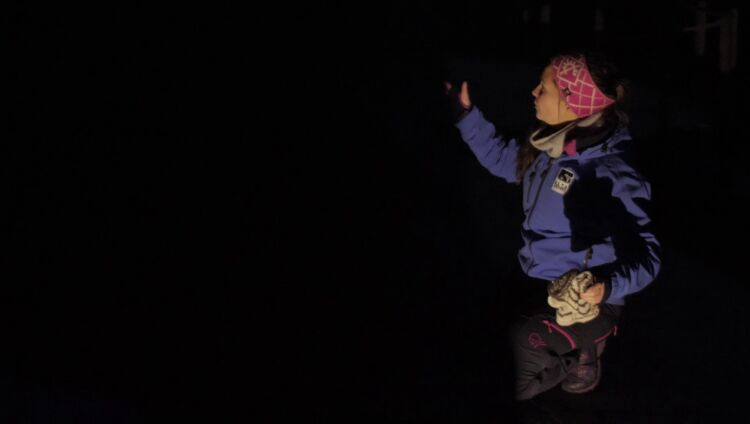 Film: www.magnusaskeland.com