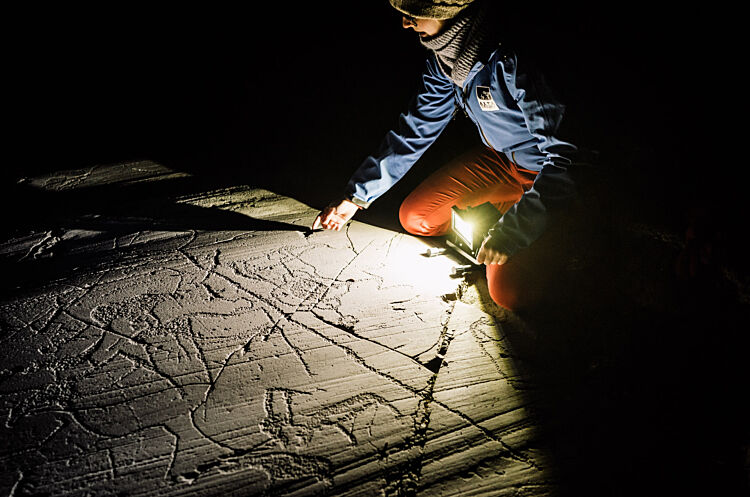 Visit the rock art at night!

Family friendly event
Tuesday 4.10. - kl 18:00
Night walk to the Rock Art of Alta
On Tuesday October 4th, Alta Museum invites you to autumn's most beautiful experience! Join an archaeologist and visit the rock art at night. This is a unique opportunity to get even closer to both the rock surface and the figures and see them in a different light than you would during the day.
Starting at 6pm we go out in groups of approx. 20 persons at 15 minute intervals. We bring good lamps with us to illuminate the rock carvings and show them from their very best side.
Everyone is advised to dress according to the weather and with sensible footwear without spikes. Feel free to bring your own flashlight/headlamp. The museum cafe is open from 17:30 and the event is free. Welcome!
NB! Please note that this tour will be done in Norwegian language!!