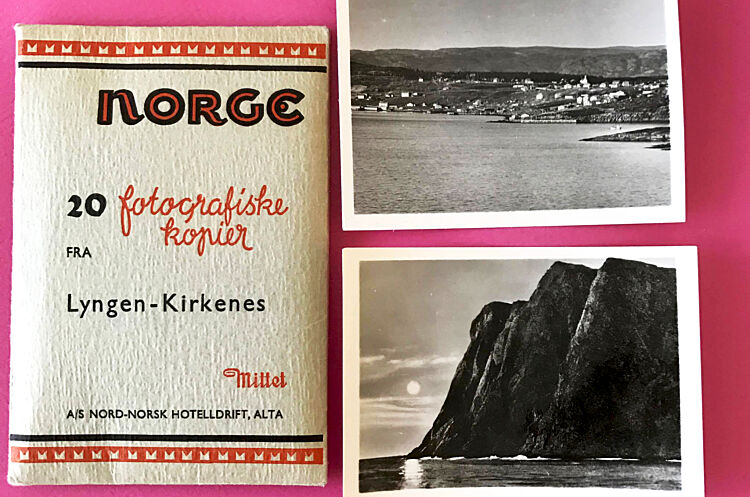 Object of the month – A souvenir: 20 photos from Lyngen- Kirkenes

These kinds of photo souvenirs were popular before cameras became common property. Finnmark has allured people with its stunning and sublime nature since the 1800s.
We Norwegians like to think ourselves as real outdoorsy people, but it was actually English tourists who introduced hiking and fishing as a leisure activity here. There is a Norwegian saying from the 1800s: "Either he is stark raving mad or he is an Englishman." This might gives us a clue what we originally thought of these hiking tourists. William Williams (1820-1892), a British scientist and inventor, travelled in 1856 in Norway and published a few years later the book «Through Norway with a Knapsack». He also visited Alta and had this to say:
«This village of Alten, with its rich pasturages, its high civilization – (largely due to copper mines) – where young ladies play the airs of Verdi's last opera, and expand their skirts to Parisian dimensions, is in the same latitude as that in which  Sir John Franklin and his comrades are probably frozen."
You may not find many "young ladies play the airs of Verdi's last opera" here in Alta today, but on the other hand even more tourists!