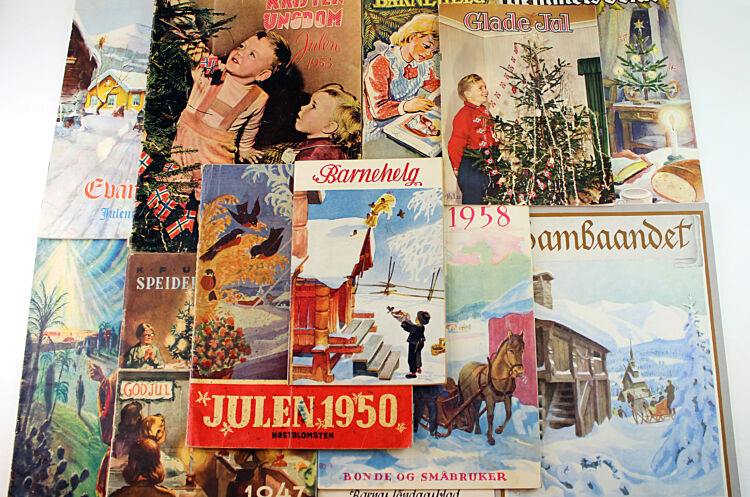 Object of the month: Christmas Magazines

Christmas Magazines
This month we are highlighting some seasonally appropriate literature with a collection of 22 Christmas magazines. The magazines were published between 1945 and 1959 by organizations such as the Salvation Army and the Norwegian Farmers and Smallholders Union.
Our Christmas magazines contain a good mix of Christmas carols, crossword puzzles, bible quizzes and guides to everything from entertaining party games to how you make a candle stick from a clothes hanger. Christmas stories also abound, such as «The marzipan figure» and «Johan's Christmas present».
The magazines even include material of a less festive nature, such as the tales of «Annemor and Per's journey to the Netherlands», «Cesare Borgia and the morals of his time» and a recount of Dwight D. Eisenhower's ascent to the presidency from 1953.
Written by Lena Karlstrøm, curator