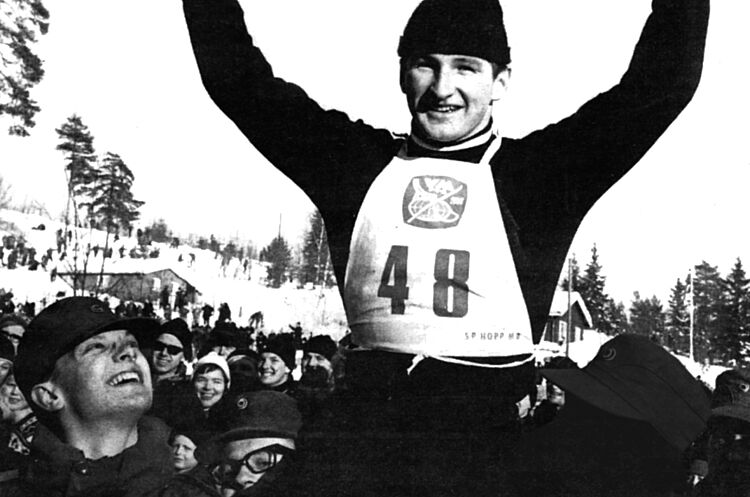 Bjørn Wirkola, one of Norway's greatest sportsmen and one of the world's best ever ski jumpers, is from Alta. He has given rise to the expression "jumping after Wirkola" one of the most used expressions in Norwegian taken from the world of sport. It means that it is difficult to follow and emulate an exceptionally gifted predecessor.
Wirkola won the prestigious ski jumping event in Garmisch-Partenkirchen on New Year's Day and was the overall winner of the German-Austrian four-jumps competition three years in a row: in 1967, 1968 and 1969. Wirkola was the Norwegian champion in ski jumping and combined events 11 times, and double world champion in ski jumping in 1966. He also played football for Rosenborg, a top Norwegian team for several decades. What is possibly less well known is that he also played for Rosenborg in 1971, the year when the team took "the double" for the first time under the leadership of their legendary manager Nils Arne Eggen. In 1971 he was awarded Norway's highest sports honour, Egebergs Ærespris, a prize which is only rarely awarded, and only to the very few who have performed remarkable achievements in several different sports disciplines.
The collection of cups and prizes won by Bjørn Wirkola exhibited at Alta Museum were donated to the museum in 2003 when Wirkola turned 60. You can enjoy an exhibition showing his formidable sports career and collection of prizes here in Alta Museum.