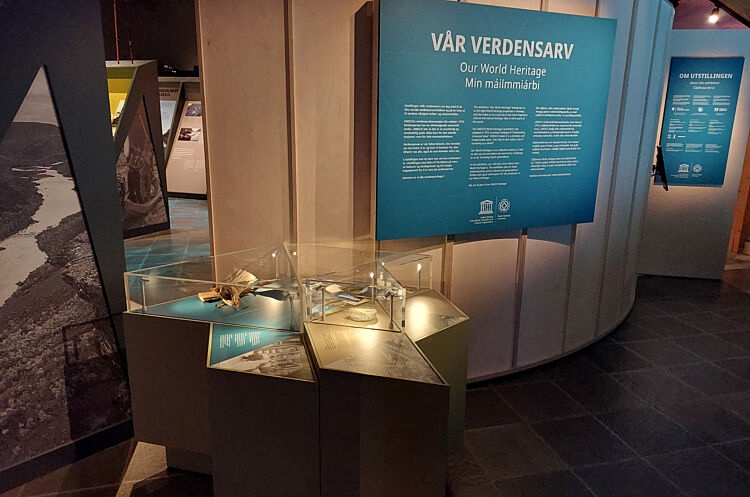 An exhibition about world heritage developed for the Norwegian World Heritage Centres. UNESCO's World Heritage Convention from 1972 protects natural and cultural heritage that is inalienable to the world community. For the first time, a large exhibition about world heritage has been created in Norway. The exhibition conveys information about the eight Norwegian World Heritage Sites. At the same time, visitors are taken on a journey to the world's most important natural and cultural areas.
The exhibition will contribute to understanding across cultures and national borders, and to creating commitment to taking care of world heritage. The exhibition has interactive installations and a design concept with triangles that are put together in undulating and sculptural installations, inspired by mountains and the Norwegian landscape.
The exhibition consists of:
- An indoor exhibition: exhibition in the World Heritage Centre
- An outdoor exhibition: exhibition in the access area of ​​the World Heritage Centre
The outdoor exhibition is located in a natural access area to the World Heritage Center and is always open to the public. The outdoor exhibition has general information about world heritage, as well as specific information about the world heritage area where the exhibition is located.