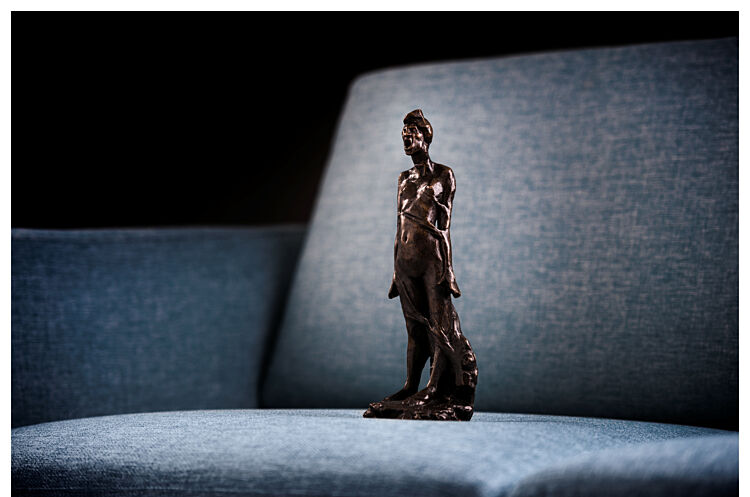 Gustav Vigeland: A Scream from the Sofa

Temporary Exhibitions
1.6.2020 - 6.9.2020
2019 was the 150th anniversary of the birth of the Norwegian sculptor Gustav Vigeland (1869–1943). To celebrate this event, the National Museum and Vigeland-museet present the travelling exhibition "Gustav Vigeland: A Scream from the Sofa." In May it will be present here at Alta Museum.
What happens to our perception of Vigeland's statue "Fear", from 1892, when it is placed in a sofa from 2018?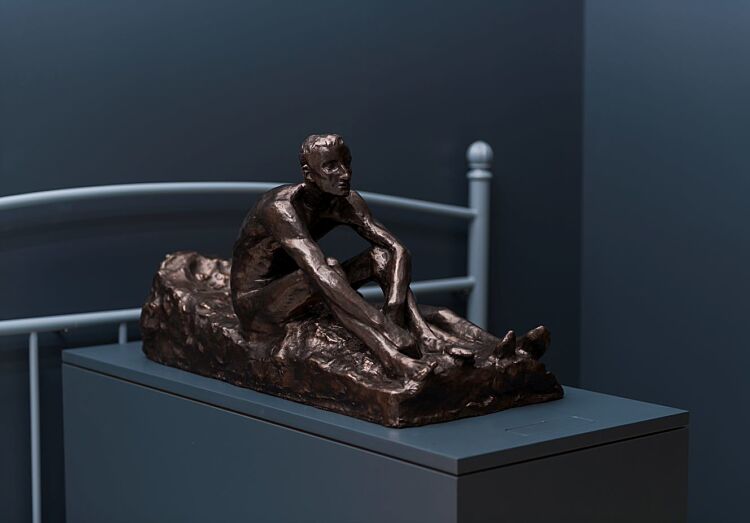 The exhibition invites visitors to contemplate Vigeland's significance and relevance in today's world, as it addresses existential issues such as loneliness, anxiety, longing and exclusion. In the works, melancholy, vulnerability and fear of rejection combine with powerlessness and despair. What do Vigeland's sculptures have to say about the difficulties of being human today?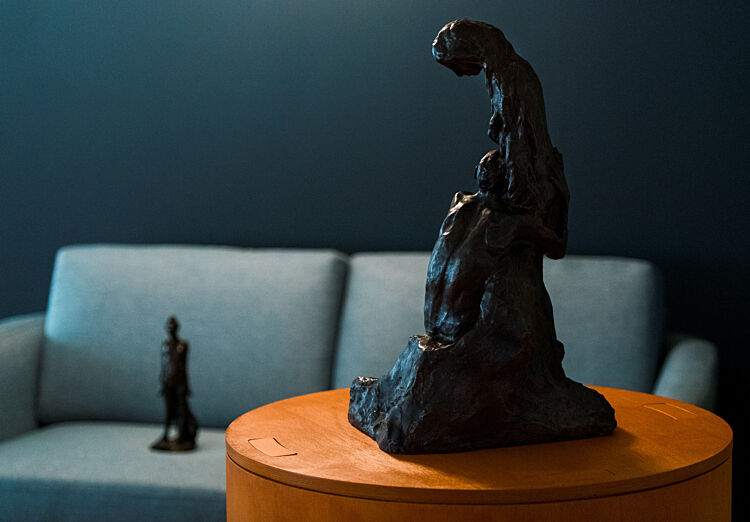 The exhibition has been designed with an emphasis on creating encounters and connections between our own era and Vigeland's art. This includes placing certain sculptures in contexts and settings that are recognisable to today's audience.