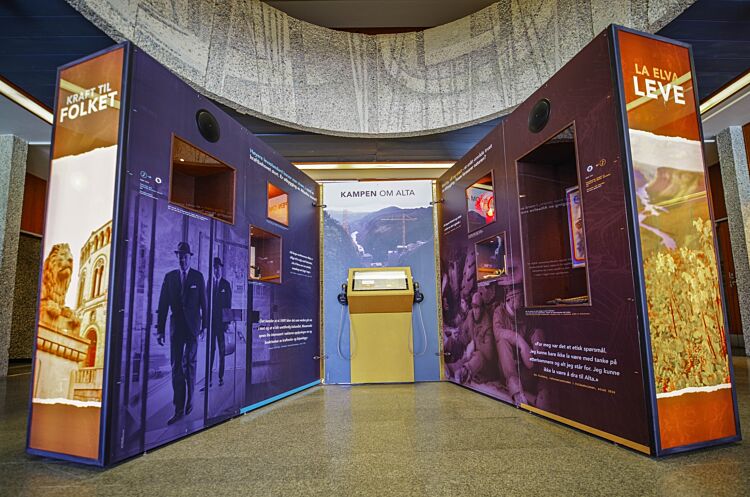 The Battle of Alta

Temporary Exhibitions
1.10.2019 - 15.5.2020
In 2017, it was 30 years since Alta power plant was put into normal operation. In the temporary exhibition "The Battle of Alta" you get stories from protesters, politicians, the builders, the people's action, the media, the police and the Sami community.
THE BATTLE OF ALTA deals with the construction of a hydroelectric power plant in the Alta-Kautokeino river. It is one of the most far-reaching conflicts in Norway's history. The exhibition gives an insight into dilemmas faced with power plant construction and why the Alta-process became so controversial. THE BATTLE OF ALTA is made by The Norwegian Water Resources and Energy Directorate (NVE).   
CIVIL DISOBEDIENCE and SÁMI RIGHTS, made by The Norwegian National Museum of Justice, are two smaller exhibitions supplementing THE BATTLE OF ALTA. The Alta-process became a turning-point in the fight for the recognition of the Sámi people and their rights. River enthusiasts, conservationists and Sámi activists used civil disobedience as a tool of reaching out with their views. Let us know what you are passionate about. What would you break the law for?