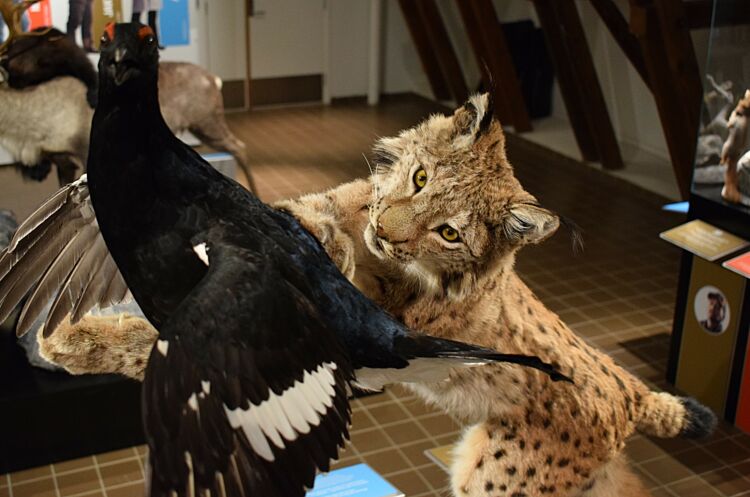 Natural Born Killers - Predators in Norway

Temporary Exhibitions
10.12.2021 - 9.10.2022
The exhibition Natural Born Killers is first and foremost about the lives of our predators, but also about their role in modern Norway.
The exhibition presents Norway's thirteen species of natural predators - from the smallest little snow mouse to the polar bear. Some evoke strong emotions, while others are rarely mentioned.
Different views from the farmer, the hunter, the tourist, the youth and the researcher are presented in the exhibition.
Not all predators have statements from all views, but some of the animals, such as the wolf, creates controversy. The exhibition also says something about the biology of the animals, which is important to know something about before participating in the debate.