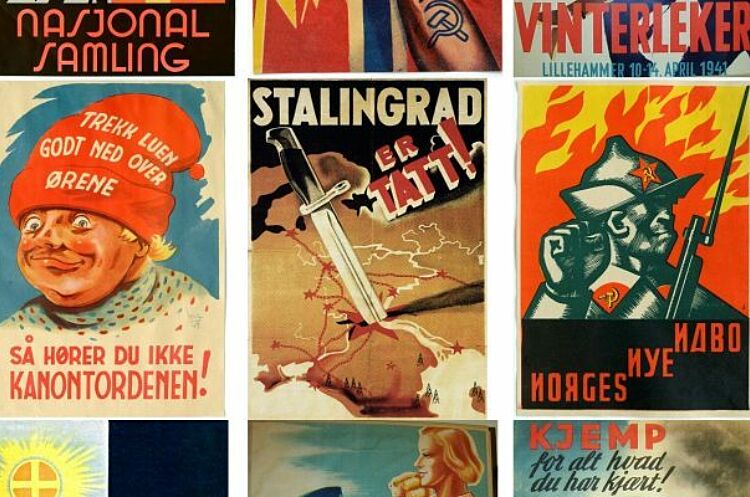 PROPAGANDA: Nasjonal Samling's propaganda posters from 1933 to 1945

Temporary Exhibitions
18.1.2021 - 17.5.2021
PROPAGANDA is a poster exhibition made by the Norwegian National Museum of Justice, dealing with the Norwegian fascist party National Union's propaganda unit and the posters it produced before and during World War 2.
Welcome to the exhibition!
PROPAGANDA delves into one of today's most urgent topics. It depicts the techniques employed by the National Union's propaganda, and shows how they are still in use in today's propaganda, which continues to appeal to our emotions while telling us to ignore the facts.

The exhibition shows the development from the interwar election posters to the propaganda of World War 2, from pictures exuding confidence in victory featuring youthful and idealized people, to those at the end of the war with a caricature of Ola Nordmann wearing a red stocking cap pulled down over his ears.

The exhibition introduces the illustrator Harald Damsleth (1906-1971), who led the work on visual propaganda during the war. We see his well-developed form language in a number of posters in the exhibition. After the war, Damsleth was sentenced to 5 years of hard labour, but was pardoned after 2 years. Following his release he would work anonymously as an illustrator for the rest of his life.

The exhibition is supplemented with an educational project for lower and upper secondary school, a film screening of the documentary Propaganda – the Art of Selling Lies, and a lecture with journalist Morten Jentoft.