The National Programme for Arts and Culture in Norwegian schools

According to the Cultural School Rucksack (DKS), an important objective for the school is to deliver to students a professional art and culture curriculum. Starting with Alta Museum's permanent and temporary exhibitions and the rock carving areas at Hjemmeluft Jiepmaluokto, we offer a teaching programme with themes related to rock art and more recent history.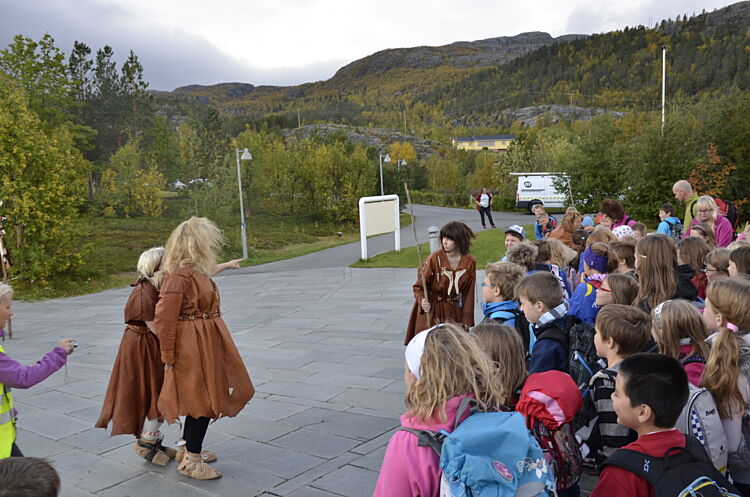 Our task at Alta Museum is to ensure that pupils have access to, become familiar with, and gain an understanding of culture and history through a high-quality educational programme.  We highlight the importance of our being up to date with the school's curriculum.   With this in mind we have developed a pedagogical programme where history, present day or cultural matters are aligned with the aims of school subjects such as Norwegian, History, Geography and Social Science.
Please contact us if you have ideas or suggestions for projects where the school and Alta Museum can work together.