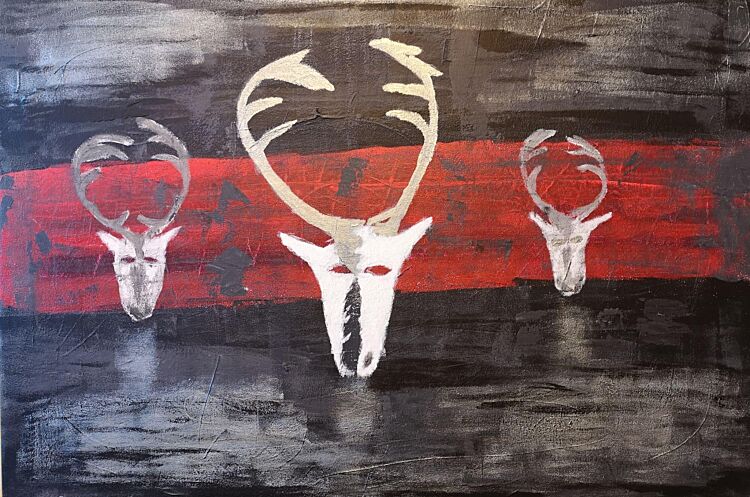 «Mearradoallu-dállu» An Art Exhibition by Johan Sara jr.

Temporary Exhibitions
20.4.2023 - 24.9.2023
Alta Museum invites to «Mearradoallu-dállu» which is Johan Sara jr.'s first solo exhibition inspired by sea sami life, mindset and coastal belonging.

«This theme was a natural choice for me since I was born and raised by the ocean and fjords in Alta and at Stjernøya where we had our summer pastures for our reindeer. My works are often related to nature. Knowing that my ancestors has resided here for centuries created identity, pride and drive to pass on tradition and culture, and dream of the future» says Johan Sara jr.
This art exhibition includes sculptures, acrylic paintings, films and a sound scape.
Welcome to an art experience!