Audio guides

Our audio guides are easy to use. Follow the signs and enter the numbers you find out in the trail.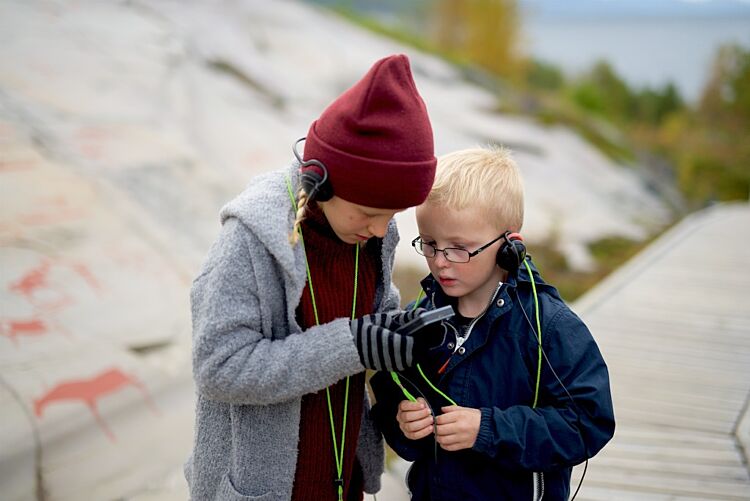 The audio guides are available in four languages – Norwegian, English, German, French, Italian and Spanish. They tell a vivid account of the rock art and about the time in which they were made. Click here for prices of audio guide rental.
The audio guides have 25 stops outdoors.