See and do

There are many things to experience at the World Heritage Rock Art Centre – Alta Museum, both summer and winter. The centre is open 360 days a year! In the snow-free part of the year you can visit the petroglyph park in the outdoor area of the museum. The park offers an unique opportunity to get to know Alta's world heritage.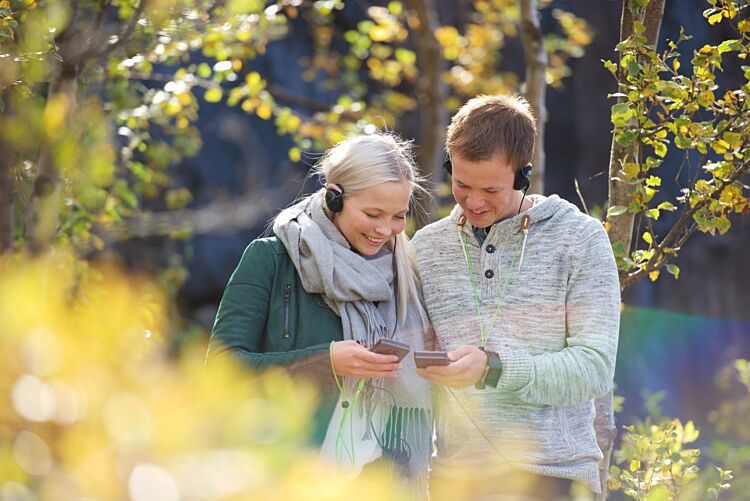 UNESCO
The petroglyphs, or rock carvings, have been on the UNESCO World Heritage List since 1985. Did you know that there are only 8 UNESCO places in Norway? We are very proud to be part of this exclusive "family".
The rock art
The rock carvings are best experienced by using the centre's guide books or audio guides. We strongly recommend the audio guide, as it tells a vivid account of the rock art and the time in which they were made. It is also possible to book a human guide from the museum. This has to be prebooked .
In the high season during summer there are a number of exciting Stone Age activities in the park. Here you can try archery, documentation of petroglyphs, and other things. You will also find a lavvu, bonfires, food and sitting areas, thus making it easy for the whole family to enjoy their time together.
— The centre is open 360 days a year!
The exhibithions
The indoor section of the museum is open all year round. The permanent exhibition includes several loose blocks/boulders with rock carvings and rock paintings. That way you get a taste of the real deal, even when the beautiful rock carvings outdoors are safely hidden under the snow. The museum's permanent exhibitions are divided into different themes, such as the rock art of Alta, Sami pre-Christian religion, northern lights, and sport fishing in the Alta river.
Throughout the year the museum has several temporary exhibitions which last for shorter periods of time. Read more about them here.
Café and Shop
The centre has a café with the best view in Alta as well as an exciting museum shop which is open whenever the museum is open.